Acupressure Magnetic Insoles gives a relaxing massage as you walk. Engineered to alleviate back & body pain to encourage a healthier & happier lifestyle.
It targets key areas of the foot to give focused relief to vital areas of your body.

Relieves Foot, Back & Body Pain
Ancient Chinese reflexology uses precise acupressure points on the foot that correlate with vital points of the body. These insoles stimulate over 175+ acupressure points and combine it with 8 soothing magnets.

Massages While You Walk
Carefully crafted to give a pleasant massage with each step. Soothing away aches & pains while you go on about your day as normal.

Boosts Energy & Endurance
The insole helps increase blood flow & circulation in your foot. Helping sustain energy levels throughout the day.

Reduces Stress
A soothing massage combined with relief from aches & pains alleviates built up stress & tension. Sit back & relax like never before.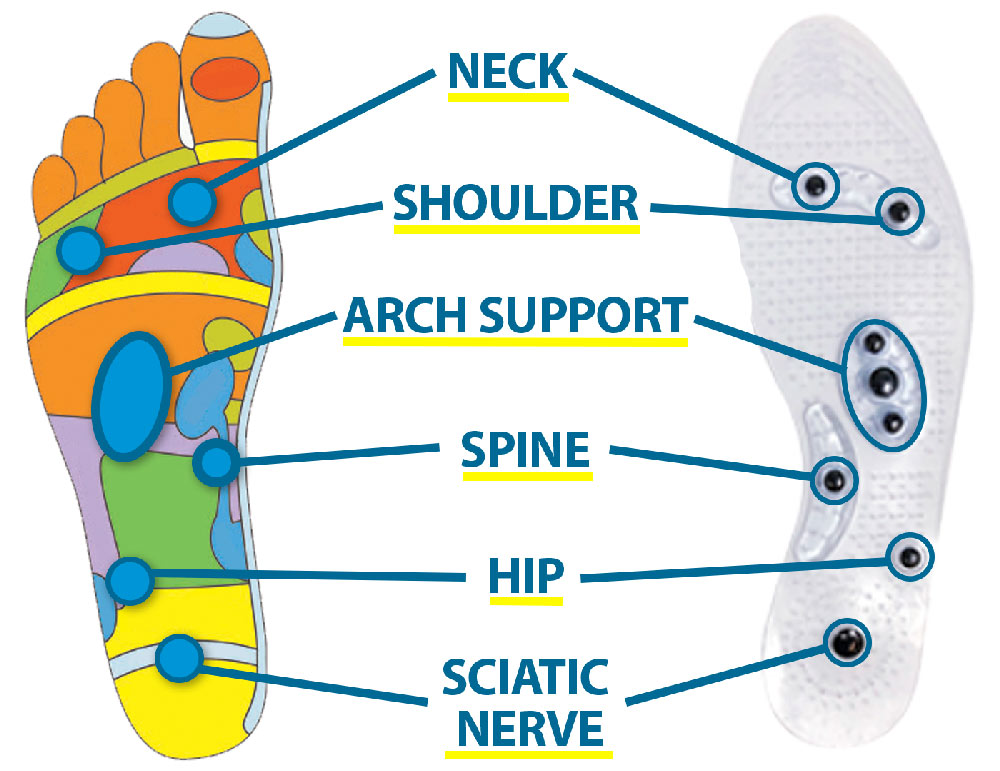 Simply slide the insoles into your shoes and customize the fit yourself.
Get a Peaceful Nights Rest Without the Nightmares of Pain Haunting You
8 Soothings Magnets
&
175+ Acupressure Points
make it perfect for Running, Walking, Biking, Golfing, Hiking, Tennis, And More!